When I was a kid, the highlight of the CNE to me wasn't the rides, the games or the food - it was going to see the wagon where "CHUM Checks From The Ex", which I think was near the Princes' Gates. (Not Princess, as the ad below states!) This was a pretty big deal, because the jocks - who were as big an attraction then as some of the artists they played - were also doing their thing from inside a portable studio. (Not to mention Mike Cooper setting that then-record for Ferris wheel riding.)

It couldn't have been a lot of fun for them for those three weeks or so to have people gawking at you and tapping on the glass, but the publicity was something you really couldn't buy. I know CKEY in its rock days also had a big presence there. 

Other radio stations had more sedate appearances at the Ex, either sponsoring some attraction or having a booth in one of the buildings. If memory serves (and it may not) I think CHFI even did a few live shows from the grounds at one time. 

My how times change. Other than maybe having a reporter covering the fair from opening to close - and watch for a lot of TV weather being done from the grounds, because the background visuals are so compelling, producers can't resist - I can't think of any radio station that bothers anymore. It's possible AM 740 was there before COVID closed things for two years, but I can't think of another station that's had much of a presence for a while. (Although I'm more than willing to be proven wrong.)

So I'll be curious to see if any of the locals turn up beyond signage at this year's CNE. It's expensive and with radio on the downturn and kids and teens more into streaming, it may not make much financial sense (or cents!) to bother. But it's still a shame. I haven't been to the Ex in decades and won't be going this year. But nothing stands out to me like when those radio stations made their presence felt at the annual near Fall fair.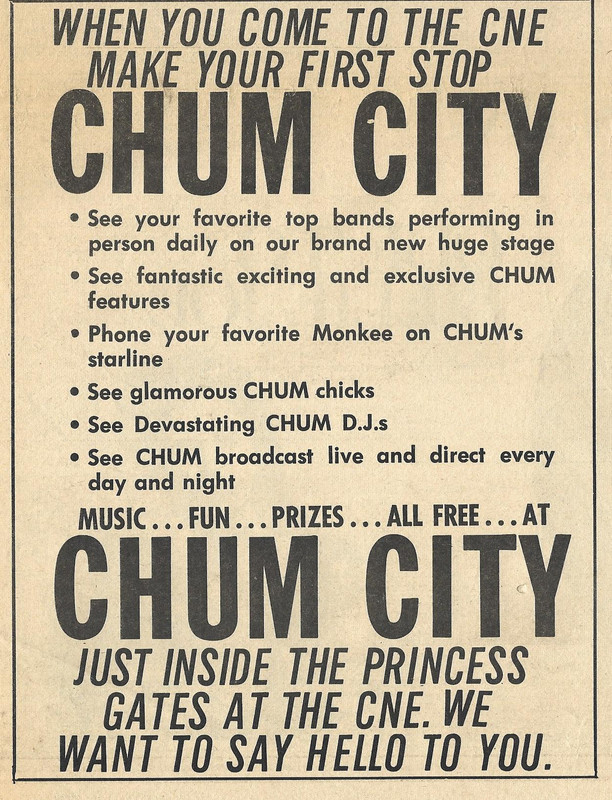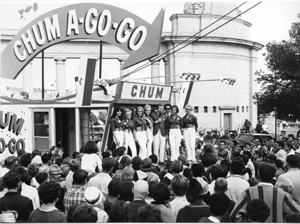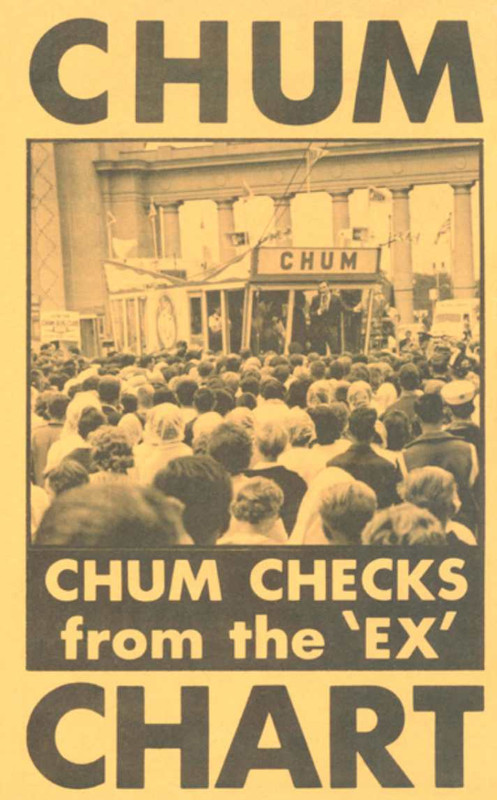 (Pic and photo courtesy CHUM Tribute Site)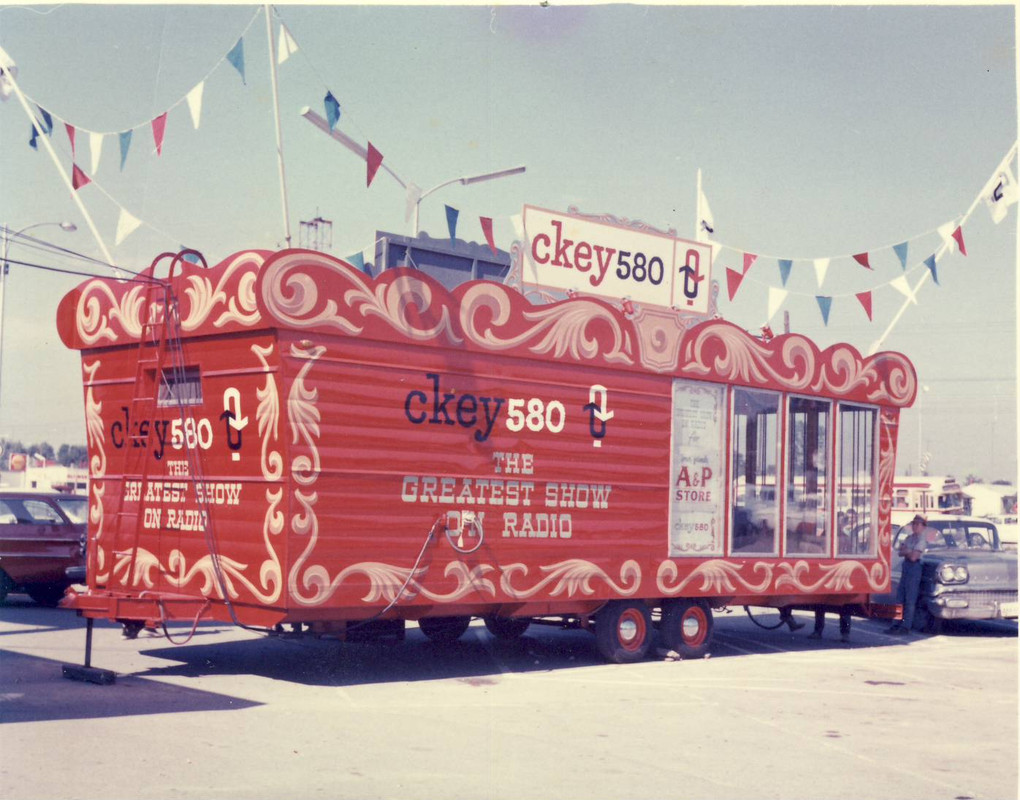 (Pic courtesy the Doug Thompson Collection)