I have a Home theatre system that is capable of 5.1 surround sound. Don't have a whole lot of music  in the format but out of the few I have the best one is the Moody Blues 7th Sojourn. Could get a whole bunch of TV stations in surround but I cut the cable last year so no more.

I don't have a decoder for Atmos but will try expanding my surround collection within my current system limitations.

In the meantime I want to try out the 70's quad format and the least expensive way for me is via a Dynaco Quadaptor. I have ordered one on eBay and the price was reasonable. There were 4 different Quad formats and that is probably one of the reasons for it's failure. Different companies offering different decoders and equipment.
Dynaco is the one with the least titles but is one that one can still delve into easily.

I have titles by The Beach Boys ( who were maybe the first group out with a quad title), Crosby, Stills and Nash, The Beatles and Simon and Garfunkel that can supposedly be decoded by the Quadapetor so I look forward  to the delivery of the item.

Some radio stations also tried Quad in the 1972 to 1975 period. I belive Metromedia's KMET FM Los Angles was one. Anyway I found this article in the August 6, 1970 edition of Rolling Stone about an early radio and TV experiment in Quad that included one TV and two radio stations. I know that I did not have the required two receivers  ( in fact I had none) to actually take part in such a trial in 1970 and I am not sure how many people actually did.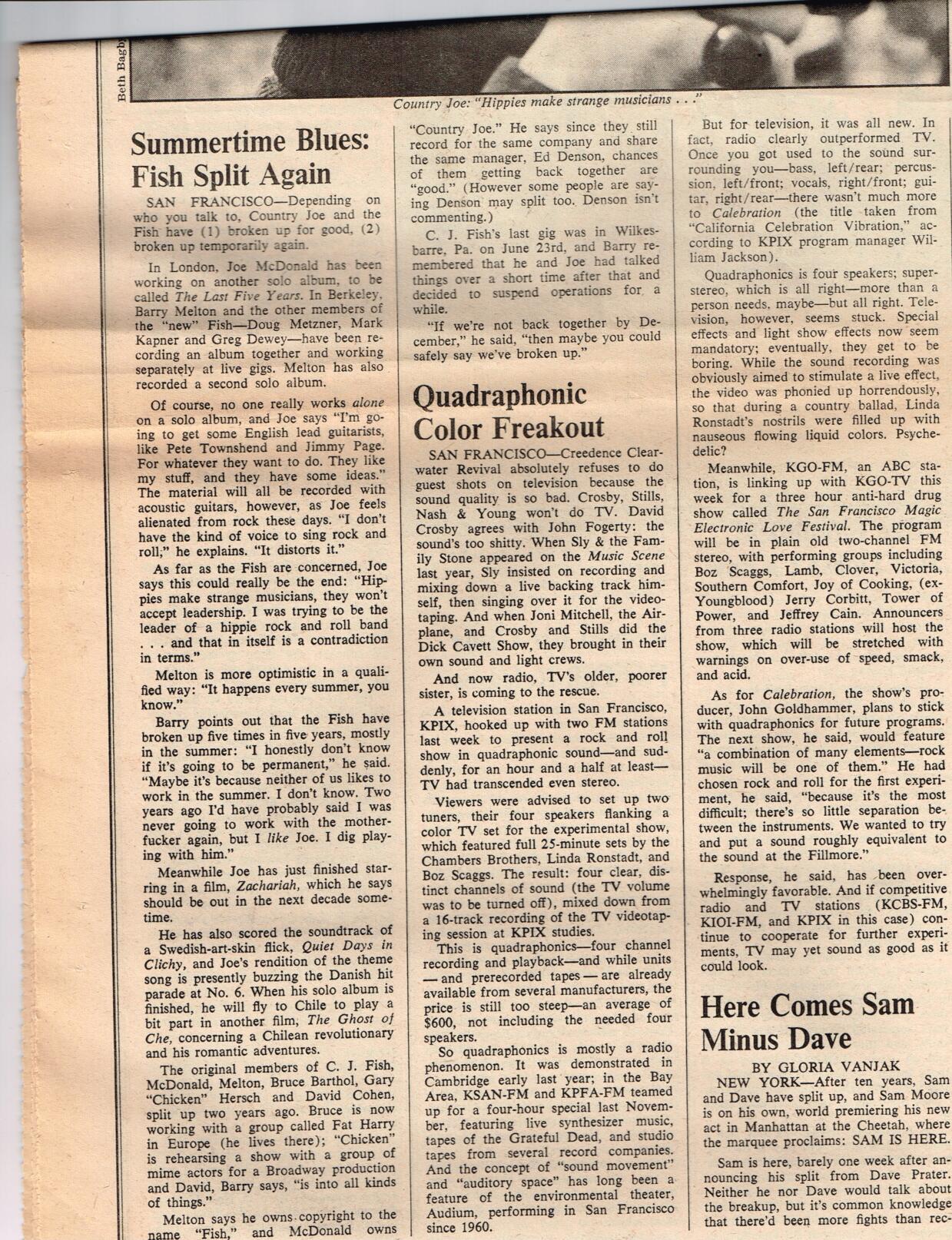 Last edited by Fitz (November 24, 2022 12:15 pm)