It's an incredible accomplishment in an industry that worships youthful audiences. Los Angeles disc jockey Art Laboe turned 97 on August 7th - and he's still doing shows every weekend. It's an amazing milestone, considering most of us won't even be here at 97, let alone together enough to do a weekly radio show. 

I believe he's the oldest regularly working DJ in the world and his show is heard on a host of California radio stations. How long has he been on the air? Get this - he's been doing his thing virtually non-stop since 1943, long before the terms "rock and roll" or "Top 40" even existed. He's credited with coining the phrase "Oldies But Goodies," and now he's become one himself!

He also puts legend Cousin Brucie to shame. He's still doing a Saturday show on WABC at the tender age of 86, but he has a ways to go to catch Laboe.

All in all, a remarkable career and if you do a search for Art's name, you can find out when his show airs and listen online. In case you ever wanted to know what a 97-year-old rock jock sounds like.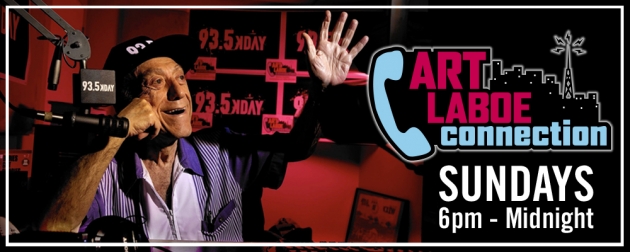 Art Laboe Facts