Happy birthday to KB. It toiled for years in the shadow of both WBEN-TV and WGR-TV, as an ABC affiliate. If ever something lived up to being the "third network," it was ABC. It wasn't really until the 70s and shows like "Happy Days" and "Mork & Mindy" that the so-called Alphabet Network became a major factor in the ratings. 

Luckily for Channel 7, it had a lot of successful local shows, like Rocketship 7, Dialing For Dollars, and of course the superstars of Eyewitness News, led by Irv Weinstein, who had a remarkable run. Today, their news is back in third place locally and new owner Scripps has been trying to find an answer to that for years. 

The Pre-"Eyewitness News" era: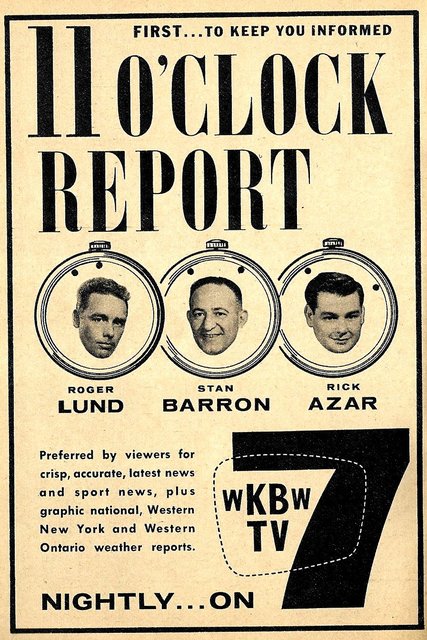 And afterwards: (notice the odd newscast start times.)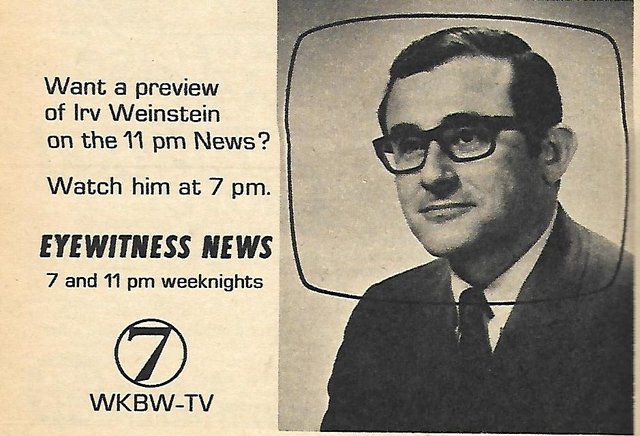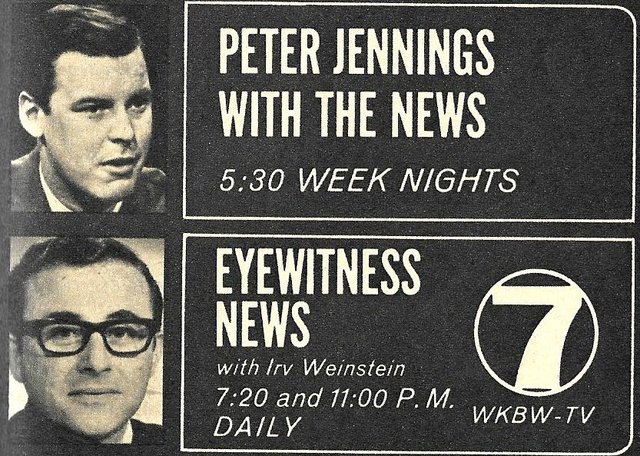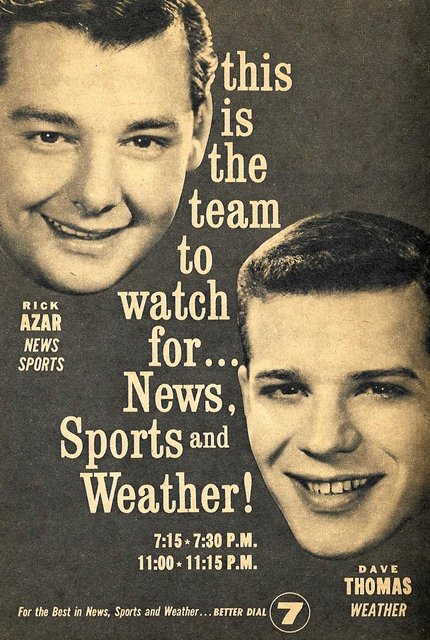 What was on at 6 PM? Just before you got the facts, man, you, well, got the facts, ma'am.