Tuesday marks seven decades since CKFH first signed on in Toronto. And no, that's not a typo in the subject line. Its original dial position was the lowly 1400 (not that 1430 was all that much better!)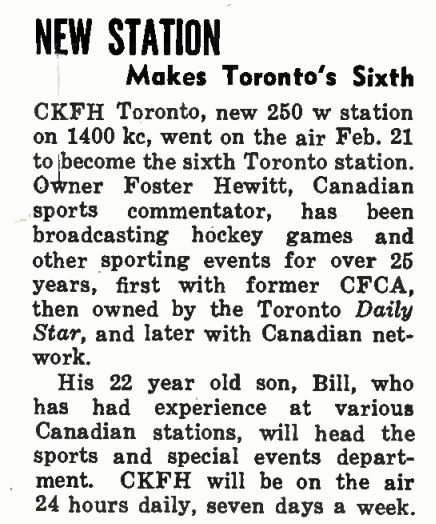 The power was only 250 watts and perhaps the biggest boost for the station was that its final two call letters, "FH," stood for Foster Hewitt, the most famous hockey broadcaster in North America. And his name figured prominently in the early ad campaigns.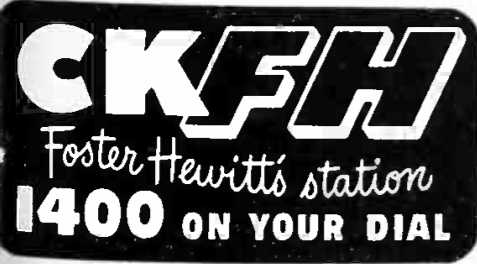 Not that it was all that easy to get the place up and running for that very first broadcast. If you believe the hype, even Hewitt pitched in to help, along with his son Bill. (Did that make him a "Foster" child?)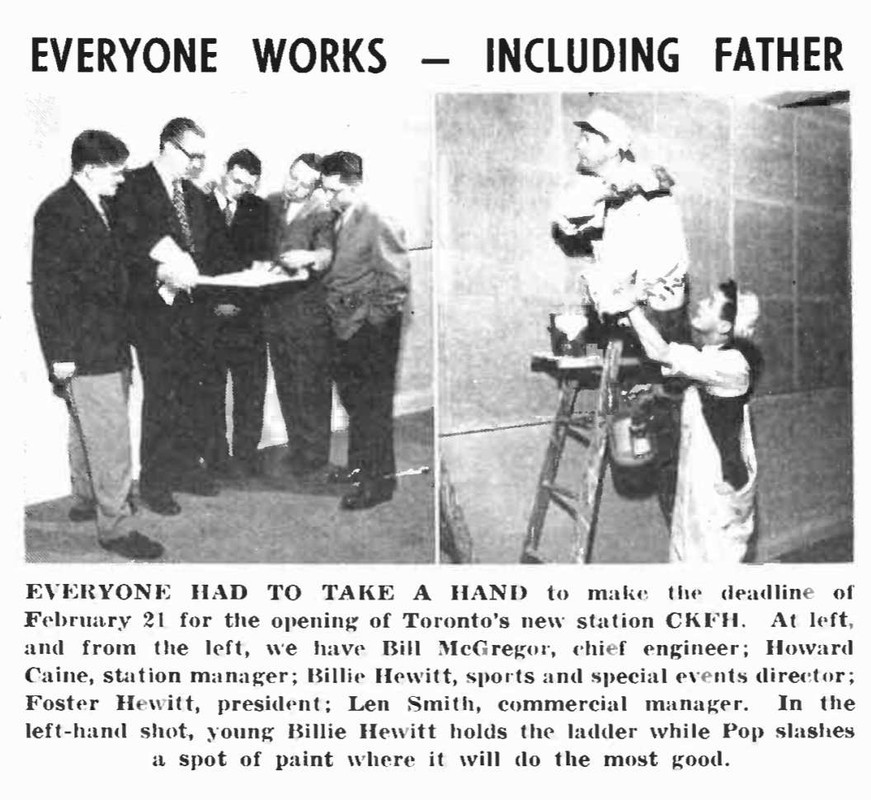 And of course, the newcomer had to be staffed.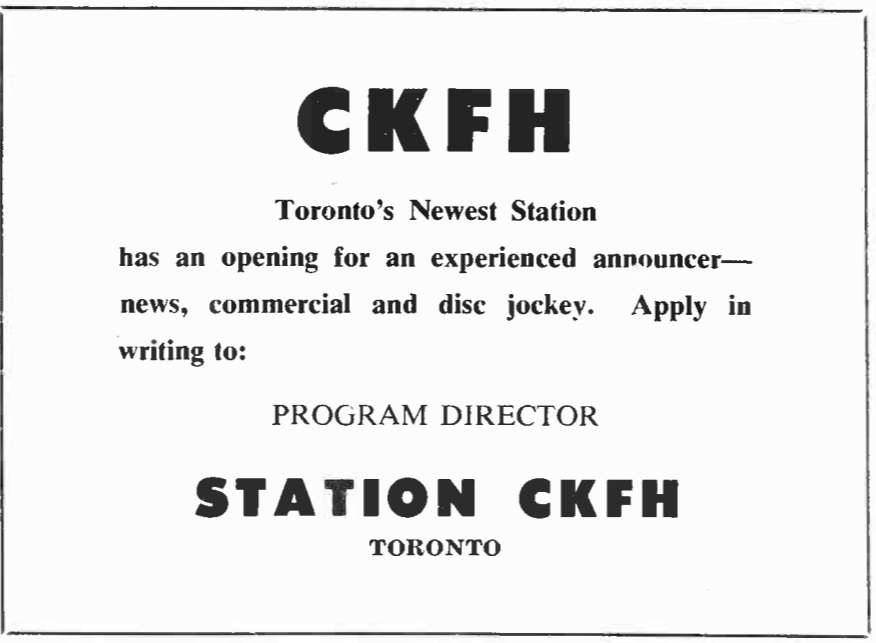 And every good sign-on deserves a celebration.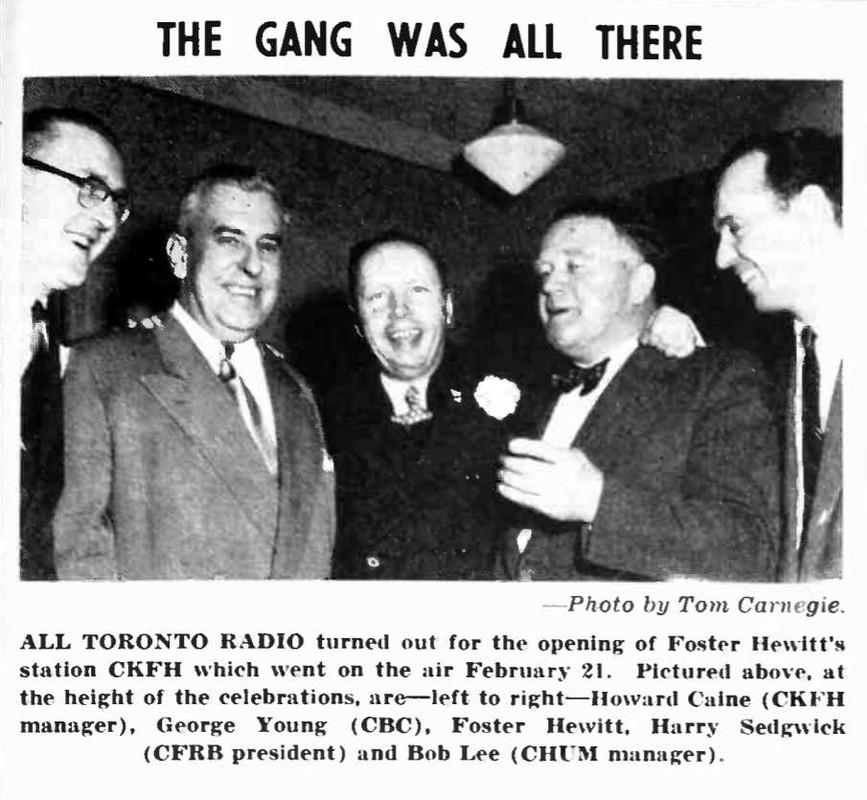 Six months in, the station appeared to be a hit.

 




 
Of course, the early 50s was a very different animal from what the station would become. Here's a sample of what 'FH was airing back in 1953.
 



 


Not surprisingly, hockey was always a big part of a Foster Hewitt-owned station. And not just the NHL.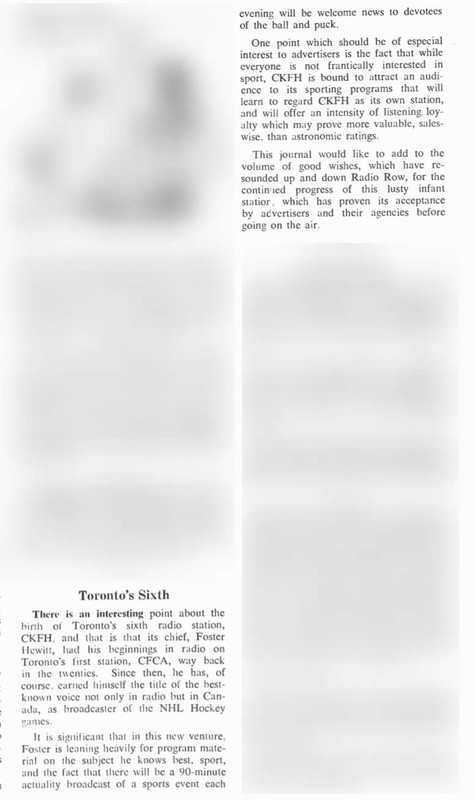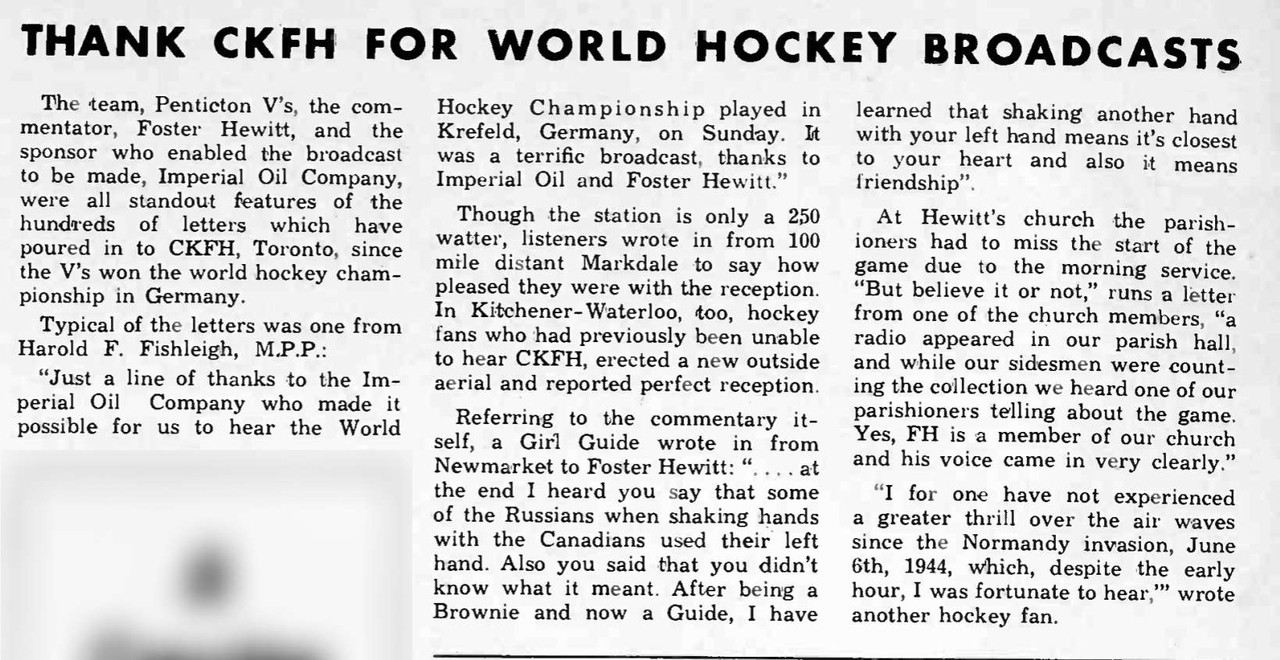 Even their first transmitter was famous. Although I kind of think Foster was exaggerating when he referred to a 250 watt station at the horrible 1400 frequency having "punch, efficiency and good quality.' Years later, CKFH would be known as the station that effectively broadcast much of what was a then boosted 50,000 watt signal on 1430 into Lake Ontario!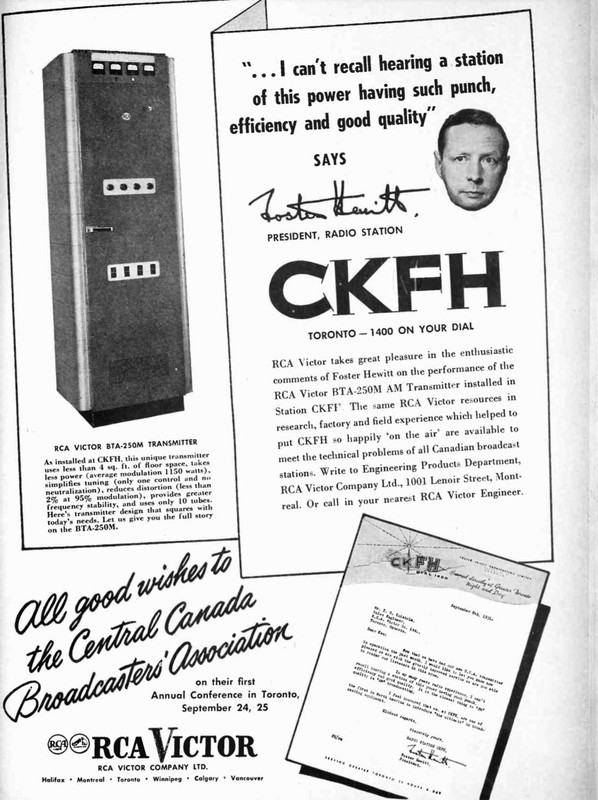 Of course, we all know what CKFH was to become, although it was all too short-lived as a rock station, daring to take on CHUM. But it sure was fun while it lasted. And it all began exactly 72-years ago. Dale Patterson's terrific CKFH Tribute site has more on the station's past, including its well-remembered Top 40 days as #2 radio. You can find it here. Special thanks to Dale for some of the images used in this post.